Networking and Management
Many companies find it tough to cope up with the ever changing IT environment. The increasing demand for new services is making networking more tough and complicated. We at Strategic Infra Services not only fix your IT networking problem but ensure it doesn´t reoccur. Our networking management starts with the audit of your present network infrastructure, discuss about your IT requirements and pain points. Based on that we design network management plan that is secure and scalable.
Our Network Management includes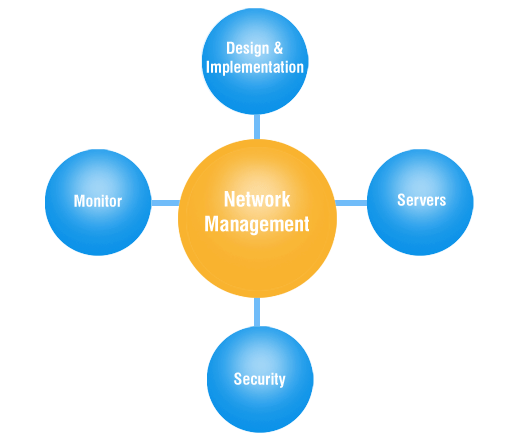 Design & Implementation LAN, WAN, Internet and VPN connectivity, PC and other network equipment
Servers Hardware, Software
Security AV, Ethernet Interface module (EIM), Anti-spam, Firewall
Monitor network server availability and performance, provide remote security, backup, support businesses need, robust IT infrastructure LAN and WAN – secure, high performance networking components to perform well and add value to the organization. We work as your partner and not just a services provider.
Want to manage your network with our Networking and Management services? Click here to Contact Us